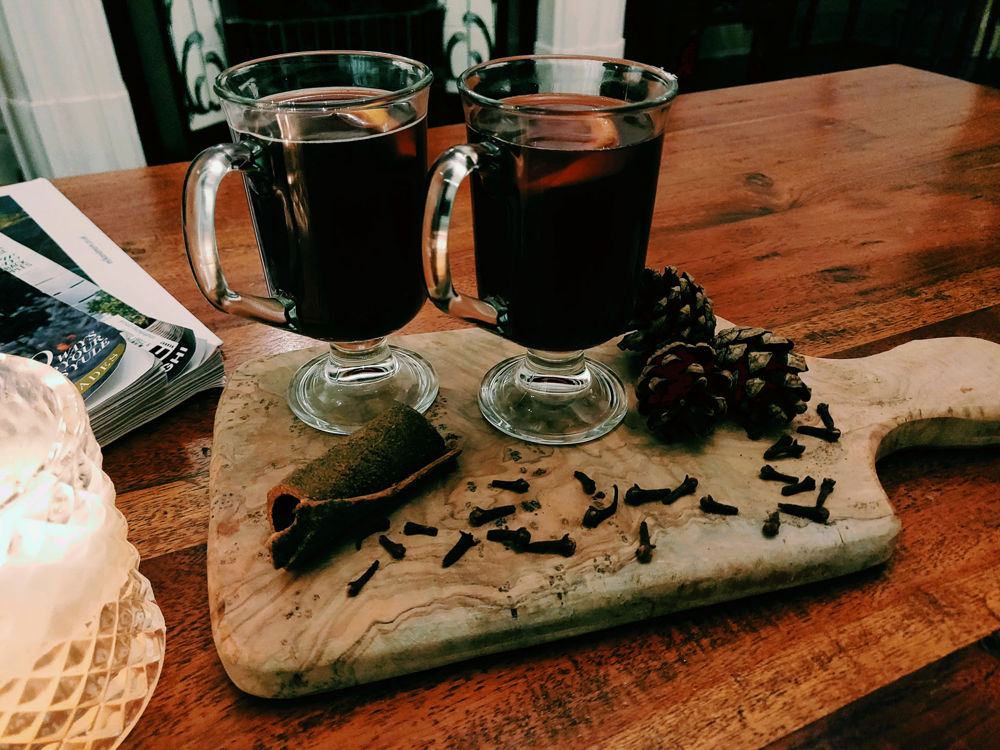 A lot has happened in 2020. We've had a surprise pandemic, a renewed global fight for racial equality, a US election that ousted the man with the terrible tan, and a sobering terrorist shooting in Vienna only moments before the country, like many others, went into lockdown again. And we haven't quite reached the end of the year yet.
Now with days turning dark by 5pm and Christmas rapidly approaching we at Austrian Food UK are keen to find some Christmas cheer to uplift our spirits, along with some good food and drink. We've started looking forward to the end of the day when we can sink into the sofa and wrap our hands around a nice, warming hot drink. Our first instinct was to reach for a hot chocolate (mit schlag and marshmallows of course), but we also wanted to have a variation so that things didn't get boring (and our sugar consumption didn't get out of control!).
So we've been back in the kitchen perfecting a Jager Tee recipe for those nights when an alcohol free drink just isn't enough, and when we need that extra little buzz and warm spice. Here is our method for concocting our version:
Add approximately 600ml of water to a pan and heat.
Add 3 tablespoons of loose black tea leaves (we use ), 8 cloves, 1 medium cinnamon stick, a small orange cut into slices and stir. We like a bit of extra orange so we grate ¼ of the orange and use its zest in the mixture too.
Pour in a tablespoon of brown sugar, 60ml of Stroh rum (we use Stroh40 unless it's been a particularly bad day, in which case we use Stroh60!), 300ml of whatever red wine we have open, and 60ml of Schnapps.
Simmer on medium-low heat for 5 minutes.
Strain the tea and serve hot!
If we shut our eyes with a big mug in our hands we can almost feel the icy chill of the slope air and the welcoming crackle of the Huette's fire on our faces, which is enough for us until things return to normal again…