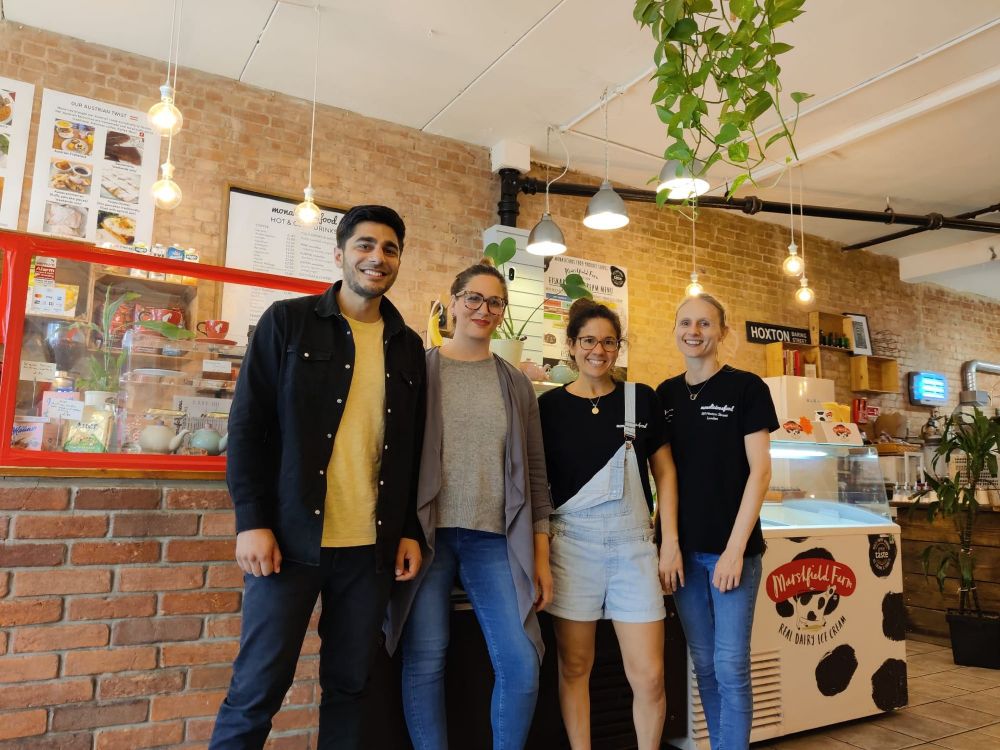 Co-owner of Monaliciousfood café, Mona Saad, on what it means to be Austrian: "growing up with my grandparents in the countryside and having all this stodgy and amazing food and just being with family running outside in the fields. I just loved it!"
Monaliciousfood Café
Hoxton in East London – the home of Monalicious Café – is quintessential modern London. Every corner brings a mixture of hipster, history, gentrification and grafters. The impressive Mona Saad and Carly Churchill have created a café experience that blends this essential post-industrial London feel with its brick façade, quirky artwork and moreish menu.
Intertwined with this London-feel is an Austrian twist inspired by Mona who is from the beautiful town of Krems situated by the Danube. On the menu you will find gorgeous cakes and desserts like Sachertorte and Kaiserschmarren; the popular Manner wafers and Mozartkugeln; and Austrian drinks such as Almdudler and Meinl Coffee.
Pair Mona's Strudel with Carly's Meinl Cappuccino and it all comes perfectly together. We call it the Hoxton Kaffeehaus Traum!